How to Order ?
Payment Options 1

Bootnews is also available in Gumroad
Accept payments (Credit / Debit card and Paypal)
Order from here: https://aribudin.gumroad.com/l/bootnews

Payment Options 2

1. Please select the themes you want to buy. Click the "Add to cart" button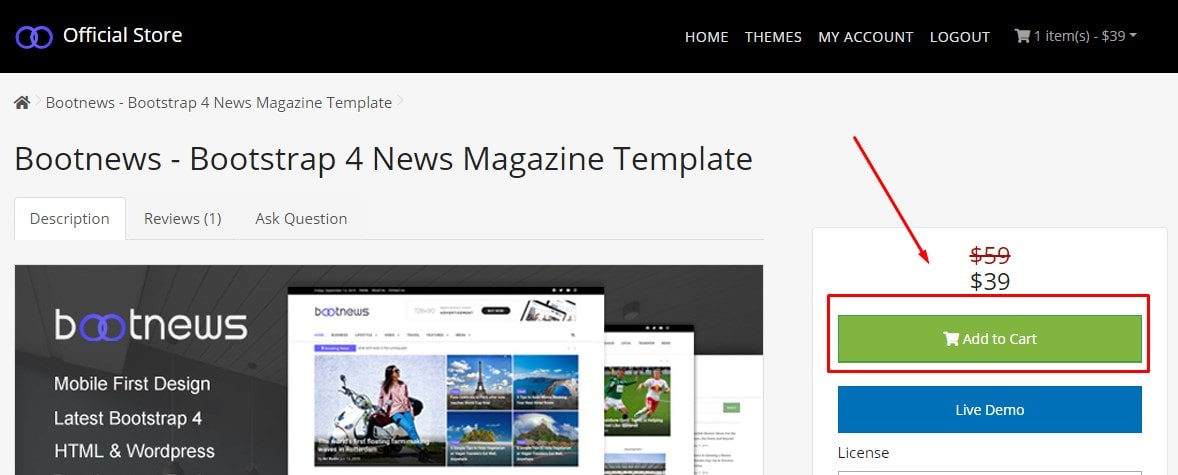 2. After the order entered the shopping cart, please click "Checkout"

3. Click Insert your username, email and password for access file and continue >> or login if you have account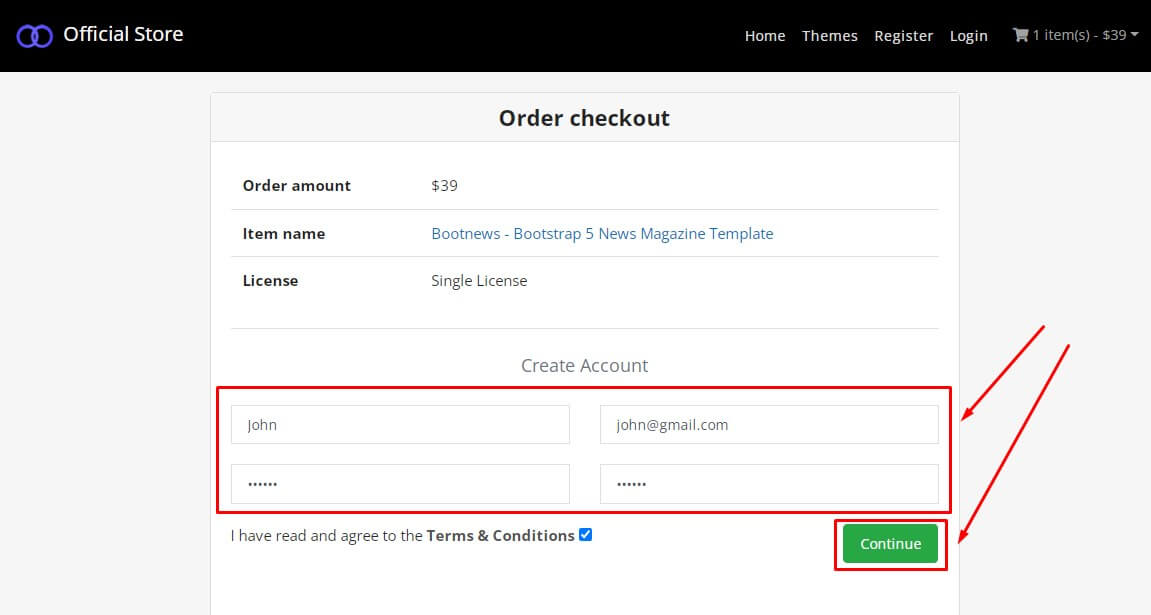 4. Select your payment method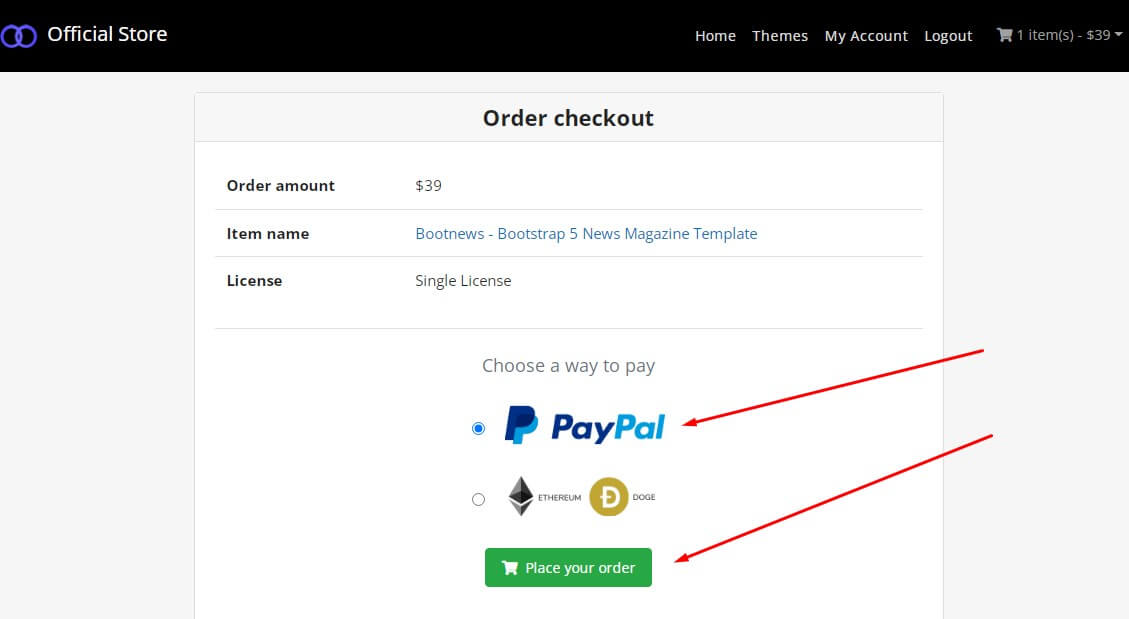 file can downloaded after payment complete.
- If you use Bitcoin payment, you must confirm after making payment.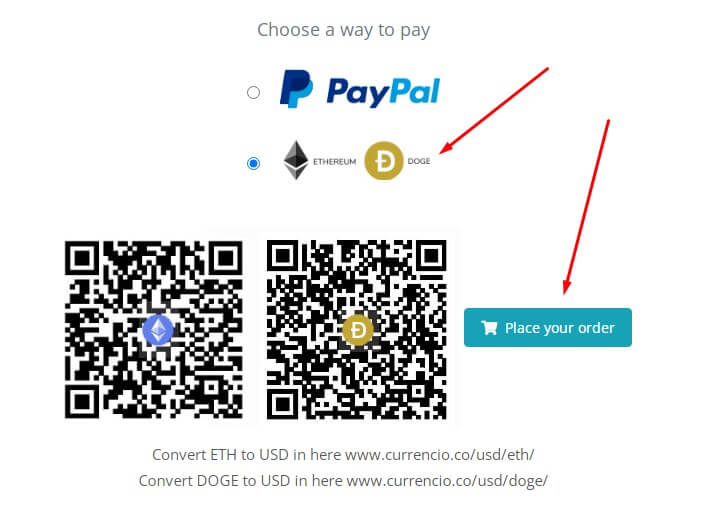 5. Click the "Place your order"
6. After payment is complete, your file can be downloaded in member area >> Download menu>>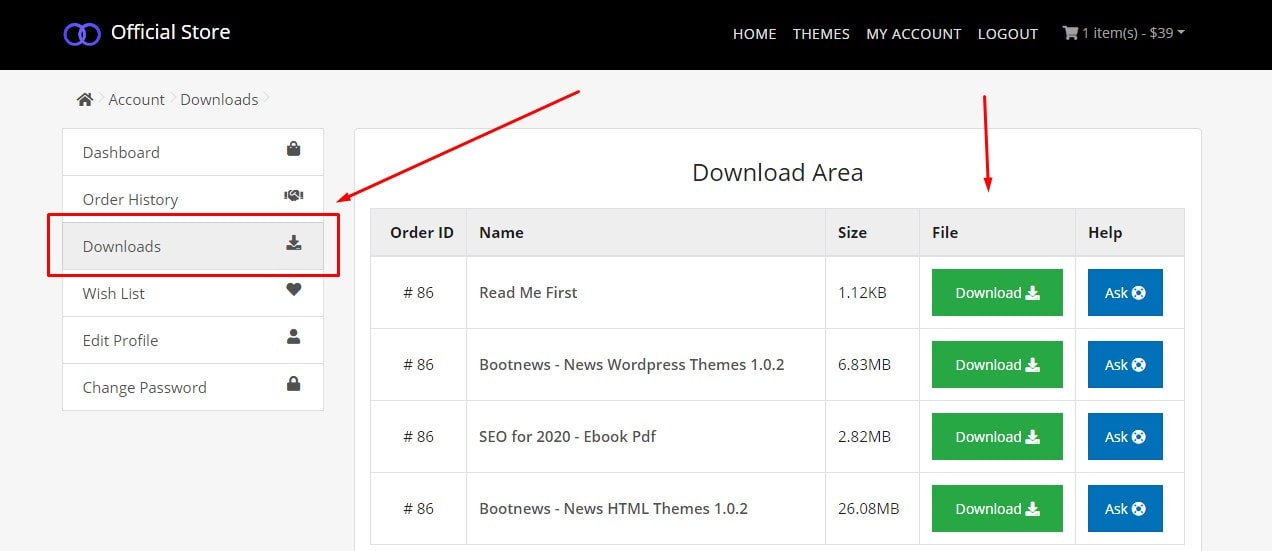 7. After you download the themes/ Template, you can start with read documentation files
If you need invoice download from member area>>order history (don't forget to insert your address before print invoice)

If you have other question, please contact us
Thank you for shopping
Bootnews Team